We believe that NoLongerLonely.com has great potential as an affairs site, but falls way short of the mark because of some technical issues and some branding issues. The first thing you need to know about using NoLongerLonely is that you should try not to focus on why you are lonely, or what you are looking for. No one on these sites cares why you are lonely, or what you are looking for – they just want sex. We found a lot of people who did not understand that however, and put a lot of work into explaining what kind of person they need to be with in order to feel validated. Mostly these were older women, and it's true that a lot of the site is filled up with older women who are unsatisfied in their marriage. That probably had something to do with why we were unsuccessful at closing the deal on NoLongerLonely.com.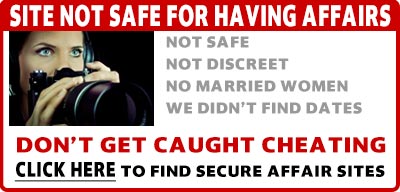 NoLongerLonely Reviews
The technical problems have to do with two things. The layout of your description and image are just so old that it looks like Myspace. That's totally uninspiring, and not effective whatsoever. We recommend putting as little info into your description without seeming like a creep. That way you are more likely to become the fantasy of one of these older ladies – but sadly we did not succeed at this. It seems like NoLongerLonely.com is actually full of people who are going to stay lonely for a long time because the site does a bad job of connecting people. Part of this has to do with the technical issue of lagging that we suffered through in our message boards. Every third comment would take extra long to load, so chatting was very staggered. Updates to your profile were only allowed once a week, which is no good anymore. The last major problem was that the message boards do not allow for images to be shared on them, and that's a real issue when it comes to effective chatting that leads to dates. This technical issue is the main reason why were unable to set-up dates during our two month trial. Never have we been so stuck and annoyed with the technical aspects of a site.
As a group we sent our usual 90 emails, and were only able to set up 2 dates from all these emails. That's the worst ratio we have ever experienced, and it's a shame because some of the ladies looked very enticing, but technical problems got in the way. Another piece of advice: don't put too many of your interests, because the more you put the more you are matched up with specific kinds of women. You want a broad base of women to chat with, so keep your image broad.
Is NoLongerLonely Working
Is NoLongerLonely.com any good? NoLongerLonely does not succeed at helping you have an affair. The major issues pertain to technical user experiences that need to be fixed. We recommend using a different online affairs site if you are interested in having an affairhaving an affair, because NoLongerLonely.com will not help you.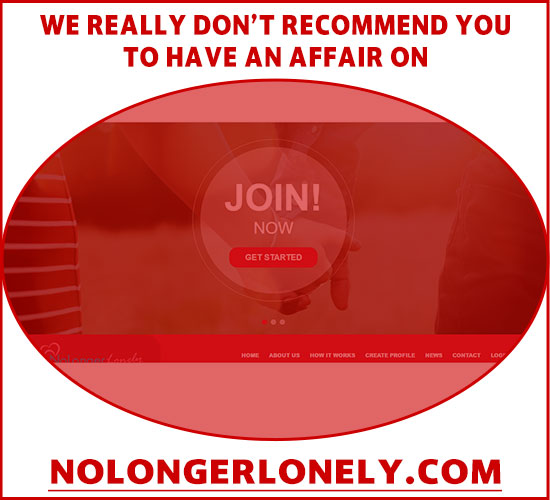 We dislike the affair site NoLongerLonely. You will have more success on those cheating dating sites for married people.
Social Share